Clinique de déshomosexualisation est le nom donné à un ensemble de centres privés en Équateur, souvent associés à des groupes évangéliques, qui proposent des traitements pour « guérir » de l'homosexualité. Ces centres, qui sont illégaux et se dissimulent souvent derrière la lutte contre l'alcoolisme et la dépendance à la drogue ou comme cure de désintoxication, ont été comptabilisés jusqu'au nombre de deux cents dans ce pays.
Les unions libres de couples homosexuels ont été légalisées en Équateur avec l'approbation de la constitution de 2008. Cette forme légale prévoit tous les droits du mariage, mais exclut la possibilité de l'adoption conjointe. L'union libre a réussi à se frayer un chemin pour accéder à plus de droits civils, mais le mariage en lui-même reste néanmoins illégal pour des personnes du même sexe.
Une photographe infiltrée dans l'enfer des cliniques équatoriennes pour "guérir" l'homosexualité · Paris Match.be
En Équateur, il existerait près de 200 " cliniques " dédiées à la " guérison " de l'homosexualité. Des centres qui existent dans un flou juridique, et où le traitement n'est rien d'autre qu...
https://parismatch.be/actualites/societe/46540/photographe-infiltree-lenfer-cliniques-equatoriennes-guerir-lhomosexualite
Peu de victimes portent plainte et les rares plaintes déposées aboutissent rarement. En partie parce que ce sont souvent leurs familles qui font interner de force les personnes LGBT.
A photographer revealed the horrific torture tactics used by gay conversion clinics
In Ecuador, there are about 200 facilities that aim to "cure" LGBTQ individuals, according to photographer Paola Paredes. Paredes spent six months interviewing a woman who had been imprisoned in one
http://www.revelist.com/lgbt/photographer-gay-conversion/7864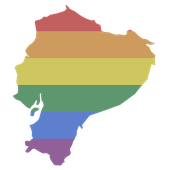 LGBT Rights in Ecuador | Equaldex
LGBT Rights in Ecuador: homosexuality, gay marriage, gay adoption, serving in the military, sexual orientation discrimination protection, changing legal gender, donating blood, age of consent, and ...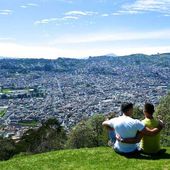 What is gay life like in Ecuador?
The gay scene in Quito is a lot of fun with a handful of gay bars and discos. But compared to other cities across Latin America like Buenos Aires and Montevideo, we noticed the crowd was largely ...
http://www.huffingtonpost.com/entry/what-is-gay-life-like-in-ecuador_us_586a4e94e4b014e7c72ee2c7
Ecuador LGBTI Organizations Endorse Lenin Moreno for President
The LGBTI front says they have to be consistent with the gains achieved for the community during the government of President Correa.
http://www.telesurtv.net/english/news/Ecuador-LGBTI-Organizations-Endorse-Lenin-Moreno-for-President-20170309-0011.html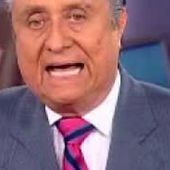 Equateur: Un présentateur télé obligé de s'excuser en direct pour avoir traité les gays de "tapettes"
Un présentateur d'une chaîne de télévision privée en Equateur a présenté des excuses publiques, sur injonction de l'autorité de régulation des médias, pour avoir prononcé à l'antenne le...
http://www.jeanmarcmorandini.com/article-319336-equateur-un-presentateur-tele-oblige-de-s-excuser-en-direct-pour-avoir-traite-les-gays-de-tapettes.html
Alfredo Pinoargote, connu pour son ton critique envers le gouvernement, a été rappelé à l'ordre pour ses propos, jugés discriminatoires, alors qu'il entendait justement, à travers eux, se plaindre du contrôle de cet organe.